Zebra
LI4278-SR7R0110SRN
Cordless Barcode Scanner
The POSMicro Advantage
Free Shipping*
Free Tech Support*
Best Customer Service
Best Prices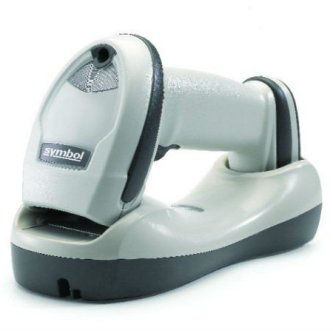 When you buy this product you receive:
LI4278, DS9208-SR, Black Standard Cradle Serial KIT - NA: LI4278-SR20007WR Scanner, CBA-R01-S07PAR Serial Cable, CR0078-SC10007WR Cradle, PWR-WUA5V4W0US Power Supply USA, CA, MX, JP, TW

This part number´s description is direct from the manufacturer.
$393.12
Quantity
Bulk Pricing Available
About This Product
For a complete product description, including technical specifications, warranty information, and additional models please visit the
main LI4278 page
.
This is not the recommended version of this product.
POSMicro Recommends
Product Technical Specifications
Listed specifications may not apply to every part number including the one listed above. Contact us and we will happily verify whether this part number is compatible with your current hardware and software.
Physical Characteristics
•
Weight:
6.1 oz
•
Dimensions (W x D x H):
2.7" x 3.7" x 6.7"
•
Interface Type:
USB
•
Bluetooth Radio:
Bluetooth v2.1 Class 2 Radio
•
Radio Range:
330 ft
•
Data Rate:
3 Mbit/s
•
Battery:
Rechargeable Replaceable Battery
•
Battery Life:
57,000 scans per charge
•
Hours of Operation:
72 hours per full charge
Scanning Characteristics
•
Scan Method:
Linear Imager
•
Light Source:
LED Clas 1 device 617 nm
•
Decode Capability:
Standard 1D barcodes
•
Decode Range:
Density/Symbology
Range
3.0 Mil
5" to 7"
4 Mil
4" to 10"
5 Mil
3" to 13"
7.5 Mil
1.5" to 19"
13 Mil 100% UPCA
1" to 31"
20 Mil
1" to 42"
26 Mil 200% UPCA
3" to 55"
100 Mil Non-Reflective
over 20ft
•
Maximum Resolution:
3 mil
•
Scan Speed:
547 scans/sec
•
Motion Tolerance:
25 in/sec
•
Minimum Print Contrast:
15%
Environmental Characteristics
•
Operating Temperature:
32° to 104° F
•
Storage Temperature:
-40° to 158° F
•
Operating Humidity:
5% to 85% non-condensing
•
Ambient Light Rejection:
0 to 108,000 lux (direct sunlight)
•
Seal Spec:
IP53, Gasket sealed housing withstands dust and can be sprayed clean
•
Drop Spec:
Withstands multiple drops of 6 ft to concrete
Warranty
3-Year