Honeywell
3320G-4-REV-A
2D Area Imager
The POSMicro Advantage
Free Shipping*
Free Tech Support*
Best Customer Service
Best Prices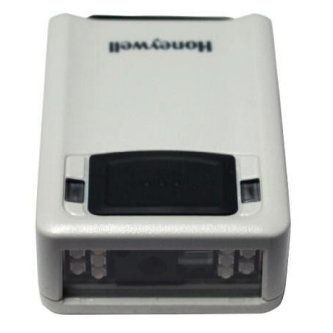 When you buy this product you receive:
Custom Rev A for SAB

This part number's description is direct from the manufacturer.
This model has been discontinued
About This Product
For a complete product description, including technical specifications, warranty information, and additional models please visit the
main Vuquest 3320g page
.
This is not the recommended version of this product.
POSMicro Recommends
Product Technical Specifications
Listed specifications may not apply to every part number including the one listed above. Contact us and we will happily verify whether this part number is compatible with your current hardware and software.
Physical Characteristics
•
Weight:
2.7 oz
•
Dimensions (L x W x H):
2.9" x 2.0" x 1.0"
•
Scan Method:
2D Area Imager
•
Interface Type:
USB, RS-232 Serial, Keyboard Wedge
•
Decode Capability:
Standard 1D and 2D barcodes, scans from LCD screens
•
Decode Range:
1D / linear Codes
Near
Far
5 mils:
2.2 in
6.3 in
7.5 mils:
1.4 in
9.4 in
10 mils:
1.0 in
13.0 in
13 mils UPCA:
1.5 in
17.1 in
2D Codes
6.7 mils PDF417:
1.4 in
7.0 in
10 mils Data Matrix:
1.9 in
8.5 in
•
Maximum Resolution:
1D: 5 mil, 2D: 6.7 mil
•
Minimum Print Contrast:
20%
•
Motion Tolerance:
106" per second
Environmental Characteristics
•
Operating Temperature:
32° to 104° F
•
Storage Temperature:
-4° to 158° F
•
Operating Humidity:
5% to 95% non-condensing
•
Ambient Light Rejection:
0 to 100,000 lux (direct sunlight)
•
Seal Spec:
IP53
•
Drop Spec:
Withstands multiple drops of 5-feet
Warranty
2-Year