Zebra
DS9208-SRWNNU21Z
2D Area Imager
The POSMicro Advantage
Free Shipping*
Free Tech Support*
Best Customer Service
Best Prices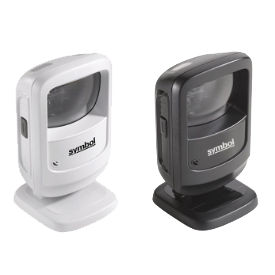 When you buy this product you receive:
DS9208-SR WHITE USB KIT: DS9208-SR0000WNNWW, CBA-U21-S07ZBR SHIELDED USB CABLE

This part number's description is direct from the manufacturer.
Please call for pricing and information
About This Product
For a complete product description, including technical specifications, warranty information, and additional models please visit the
main DS9208 page
.
This is not the recommended version of this product.
POSMicro Recommends
Product Technical Specifications
Listed specifications may not apply to every part number including the one listed above. Contact us and we will happily verify whether this part number is compatible with your current hardware and software.
Physical Characteristics
Weight: 9.5 oz
Dimensions (W x D x H): 3.232" x 3.150" x 5.512"
Scan Method: Area Imager
Light Source: Aiming pattern: single dot, 625nm LED;
Illumination- 630nm LEDs
Interface Type: USB, RS-232 Serial, PS/2
Decode Capability: Standard 1D and 2D barcodes
Decode Range:
Code 39 @ 5mil: Contact to 4.5"
UPC/EAN @ 10mil: Contact to 8.5"
UPC/EAN @ 13mil: Contact to 10.5"
PDF417 @ 6.6mil: Contact to 3.8"
Datamatrix @ 10mil: Contact to 4.7"
Maximum Resolution:
Code 39: 4mil
UPC: 7.8mil
PDF417: 5mil
Datamatrix: 7.5mil
QR Code: 7.5mil
Motion Tolerance: 90 in/sec
Environmental Characteristics
Operating Temperature: 32 to 104 F
Operating Humidity: 5% to 85% non-condensing
Drop Spec: Withstands 5 ft drops to concrete
Seal Spec: IP50
Light Immunity: Immune to natural and artifical ambient light