Honeywell
PC42DHE033012
Desktop Barcode Printer (Preferred)
The POSMicro Advantage
Free Shipping*
Free Tech Support*
Best Customer Service
Best Prices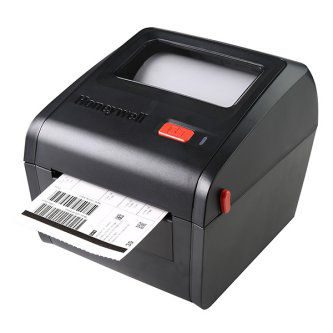 When you buy this product you receive:
PC42D KIT,6ips,AS,Black,ROW,U+E+S,203,PC B

This part number's description is direct from the manufacturer.
$237.16
Quantity
Bulk Pricing Available
About This Product
For a complete product description, including technical specifications, warranty information, and additional models please visit the
main PC42d page
.
This is not the recommended version of this product.
POSMicro Recommends
Product Technical Specifications
Listed specifications may not apply to every part number including the one listed above. Contact us and we will happily verify whether this part number is compatible with your current hardware and software.
Printer Specifications
Resolution: 203 dpi
Core Printing Language: DP, ZPL, EPL
Maximum Print Speed: 4" Per Second
Maximum Print Width: 4.1"
Maximum Print Length: 39"
Memory: 128MB Flash, 64MB SDRAM- with ability to expand up to 32GB with USB drive (not included)
Communication Interface Capabilities: USB Standard, with otional RS-232 Serial and Ethernet 10/100

Physical Characteristics
Dimensions (L x W x D): 8.8" x 7.3" x 6.9"
Weight: 3.3 lbs
Electrical: 100-240 VAC, 50-60 Hz 1.5 A

Operating Characteristics
Operating Temp.: 41° to 104° F
Storage/Transport Temp.: -40° to 140° F
Operating Humidity: 15%-80% non-condensing
Storage Humidity: 10%-90% non-condensing

Media Characteristics
Label width: 1" - 4.33"
Max. Label Roll Size: 5" outer diameter
Warranty: 1 Year