POS-X
EVO-TP6D-F4UF
15-inch LCD POS Computer
The POSMicro Advantage
Free Shipping*
Free Tech Support*
Best Customer Service
Best Prices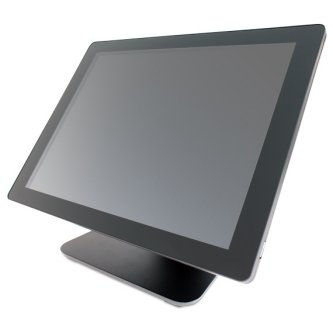 When you buy this product you receive:
EVO TP6 POS Terminal (Intel Celeron, 4GB DDR3, 60GB SSD, Win 10 IoT x64)
$982.73
Quantity
Bulk Pricing Available
About This Product
For a complete product description, including technical specifications, warranty information, and additional models please visit the
main EVO TP6 page
.
POSMicro Also Recommends
Product Technical Specifications
Listed specifications may not apply to every part number including the one listed above. Contact us and we will happily verify whether this part number is compatible with your current hardware and software.
Physical Characteristics
•
Dimensions:
14.2"(W) x 8"(D) x 10.9"(H)
•
Display:
15 Inch TFT LCD Display
•
Display Resolution:
1024x768
•
Power Supply:
Celeron- 65W/19V; Pentium, i3, and i5- 90W/19V
•
Color Options:
Black
•
Weight:
13.2 lb
Performance Characteristics
•
Processor:
Intel Celeron J1900
Intel Pentium 4405U
Intel Core i3-6100U
Intel Core i5-6200U
•
OS:
Celeron: Windows 7 Pro (32/64bit), POSReady 7 (32/64bit), Windows 10 IoT (32/64bit)
Pentium, i3, and i5: Windows 8.1 Embedded (64bit), Windows 8.1 Pro (64bit), Windows 10 Pro (64bit)
•
Memory:
8GB DDR3L SO-DIMM RAM
•
Hard Drive:
64GB-500GB SSD -or- 500GB HHD
•
Network:
Intel 10/100/1000 BaseT LAN
•
Interface Ports:
Celeron: 4 x USB 2.0, 1 x USB 3.0, 3 x Serial COM ports (0V/5V/12V), 1 x RJ45 LAN, Cash Drawer Port, VGA DB15
Pentium, i3, and i5: 2 x USB 2.0, 4 x USB 3.0, 3 x Serial COM ports (0V/5V/12V), 1 x RJ45 LAN, Cash Drawer Port, VGA DB15
Environmental Characteristics
•
Operating Temperature:
32°F to 95°F (0° C to 35° C)
•
Operating Humidity:
20% to 80% non-condensing
•
IP Rating:
IP54 (front), sealed against general dust and direct splashes of water
Warranty
3 Year Warranty With Advanced Replacement Protection