Zebra
CS3000-SR10007R
Mobile Barcode Scanner
The POSMicro Advantage
Free Shipping*
Free Tech Support*
Best Customer Service
Best Prices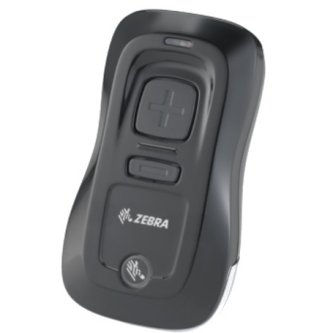 When you buy this product you receive:
CS3000 BATCH SCANNER KIT USB EOL PMB 1951

This part number is discontinued, and has been replaced by CS3000- SR10007WW.
Please call for pricing and information
About This Product
For a complete product description, including technical specifications, warranty information, and additional models please visit the
main CS3070 page
.
This is not the recommended version of this product.
POSMicro Recommends
Product Technical Specifications
Listed specifications may not apply to every part number including the one listed above. Contact us and we will happily verify whether this part number is compatible with your current hardware and software.
Physical Characteristics
•Dimensions (W x D x H): 1.95" x 3.41" x .87"
•Weight: 2.45 oz
•Laser Class: Class 2
•Scan Method: Linear Laser
•Interface Type: USB, Bluetooth
•Decode Capability: All standard 1D Symbologies
•Decode Range: 1" to 45", varies by density
•Storage Space: 512 MB Memory; over 1,000,000 barcodes plus time
•Radio Range: 10 meters

Environmental Characteristics
•Drop Spec: Withstands 4 foot drops
•Operating Temperature: 32° to 104° F
•Storage Temperature: -4° to 140° F
•Seal Spec: IP40, resistant to dirt and drips of water

Power
•Battery Type: Lithium-Ion rechargeable, 780 mAH
•Battery Life: Up to 24 hours
•Charging Method: Charges via USB port

Warranty 1 Year