Elo
E517815
15-inch LCD POS Computer
The POSMicro Advantage
Free Shipping*
Free Tech Support*
Best Customer Service
Best Prices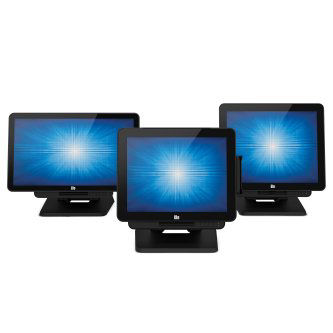 When you buy this product you receive:
Elo X-Series, 15-inch, Core i3, 4GB RAM, 128GB SSD, Win 7, AccuTouch (Resistive) Single-touch, Narrow-Bezel, Antiglare, Black, Rev B
$1,534.77
Quantity
Bulk Pricing Available
About This Product
For a complete product description, including technical specifications, warranty information, and additional models please visit the
main X-Series 15-Inch page
.
POSMicro Also Recommends
Product Technical Specifications
Listed specifications may not apply to every part number including the one listed above. Contact us and we will happily verify whether this part number is compatible with your current hardware and software.
Physical Characteristics
• Dimensions (W x D x H): 14.38" x 13.73" x 2.65"
• Weight: 15.2 lbs
• Display: 15" TFT LCD Display
• Touch Technology: Accutouch Resistive, Intellitouch Surface Acoustic Wave, or Intellitouch Pro Projected Capacitive (PCAP)
• Ports: 9 USB 2, 2 RS-232 Serial, 1 Ethernet, Wireless and Bluetooth Compatible
• Power: 240W Power Supply (Max draw 100W)

Performance Characteristics
• Processor: 2.4 GHz Intel Celeron Processor (X2 model), 3.1 GHz Intel Core i3-4350T Processor (X3 model), or 3.0 GHz Intel Core i5-4590T Processor (X5 model)
• OS: Windows 7 Professional 32/64-bit, Windows POSReady 7 32/64-bit, Windows 8.1 Pro 32/64-bit
• Memory: 2 GB (X2 model), 4 GB (X3/X5 models)
• Hard Drive: 320 GB
• Display Resolution: 1024 x 768

Environmental Characteristics
• Operating Temperature: 32° to 95° F
• Storage Temperature: -4° to 140° F
• Operating Humidity: 20% to 80% non-condensing
• Storage Humidity: 5% to 95% non-condensing

Warranty
3 Years