Star Micronics
39594100
The POSMicro Advantage
Free Shipping*
Free Tech Support*
Best Customer Service
Best Prices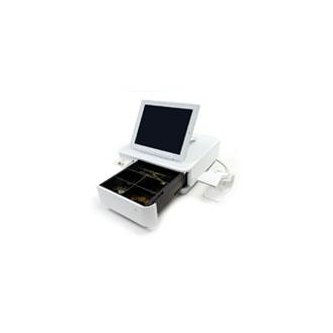 When you buy this product you receive:
BCR-POP1 WHT-REPLACMENT SCANNER W/STND
$258.26
Quantity
Bulk Pricing Available
About This Product
For a complete product description, including technical specifications, warranty information, and additional models please visit the
main mPOP page
.
Product Technical Specifications
Listed specifications may not apply to every part number including the one listed above. Contact us and we will happily verify whether this part number is compatible with your current hardware and software.
Physical
Dimensions (LxWxH):

12" x 12" x 4", 9.9 lbs
Colors: Black, White
Till: Standard: 4 Bill / Adjustable 4 or 6 Coin Slots
Printer Specs:
Drirect Thermal
100mm/sec Print Speed
0.053 - 0.075mm Oaoer Thickness
50mm Paper Diameter
Anti-Curl Paper Function
Character Support: North America, South America, Europe, Asia, Japan, India, Russia, ME, Africa

Operation
Interface: Bluetooth and USB (4 Host USB ports, 1 Device USB port)
Emulation:StarPRNT
Operating System Sypport: iOS, Android, Windows, Mac OSX
What´s In the Box?:
Universal Tablet Stand (depending on model)
Locking Base Bracket
AC Cable
Start-Up Paper Roll
USB Barcode Scanner (depending on model)

Warranty
2 Years Standard