Datalogic
94A150089
The POSMicro Advantage
Free Shipping*
Free Tech Support*
Best Customer Service
Best Prices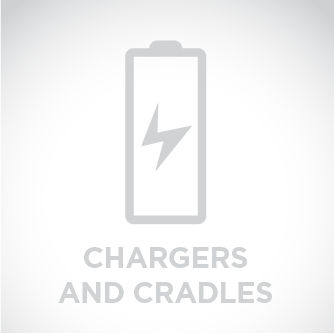 When you buy this product you receive:
Dock for Falcon X3Plus with Spare Battery Charging Slot, USB Type-B and RS232 Serial Port, Includes Cable, Power Supply sold separately
Please call for pricing and information
About This Product
For a complete product description, including technical specifications, warranty information, and additional models please visit the
main Falcon X3 Plus page
.
Product Technical Specifications
Listed specifications may not apply to every part number including the one listed above. Contact us and we will happily verify whether this part number is compatible with your current hardware and software.
Physical Characteristics
• Dimensions (W x D x H):
   •Hand held: 3.5" x 2.2" x 8.9"
   •Pistol Grip: 3.5" x 6.6" x 8.9"
• Weight:
   •Hand held: 21.4 oz
   •Pistol Grip: 23.8 oz
• Keyboard: 29-key numeric or 52-key alphanumeric
• Scan Engine: 1D High Performance Laser Scanner with Green Spot (HPL), Long-Range Laser (XLR), 2D Standard Range Imager with Green Spot, Extra Long Range Imager (2D XLR)
• Display: 3.5" Transflective LCD
• Camera: 3.1 megapixel autofocus camera with Flash
• Interface Type: USB, Bluetooth, 802.11a/b/g/n, RS-232, Ethernet
• Power: 3.7V, 5000 mAh Li-ion

Performance Characteristics
• Processor: 806 MHz XScale PXA310
• OS: Windows CE 6.0, Windows Embedded Handheld 6.5
• Memory: 256 MB RAM, 1 GB Flash
• Expansion: MicroSD slot
• Display Resolution: 240x320 or 640x480
• Decode Capability: Standard 1D Barcodes, 2D Barcodes (with Imager)
• Decode Range:
   • Standard Laser: 1" to 32", depending on density
   • Long-Range Laser: 4" to 49.5´, depending on density
   • 2D Imager: 2" to 24", depending on density
   • Long-Range 2D Imager: 7" to 31.3´, depending on density
• Minimum Resolution: 1D: 5 mil, 2D: 6.7 mil

Environmental Characteristics
• Operating Temperature: -4° to 122° F
• Storage Temperature: -22° to 158° F
• IP Seal Spec: IP65, completely sealed dust, resistant to splashes of water
• Drop Spec: Withstands drops of 6-feet to concrete

Warranty
1 Year